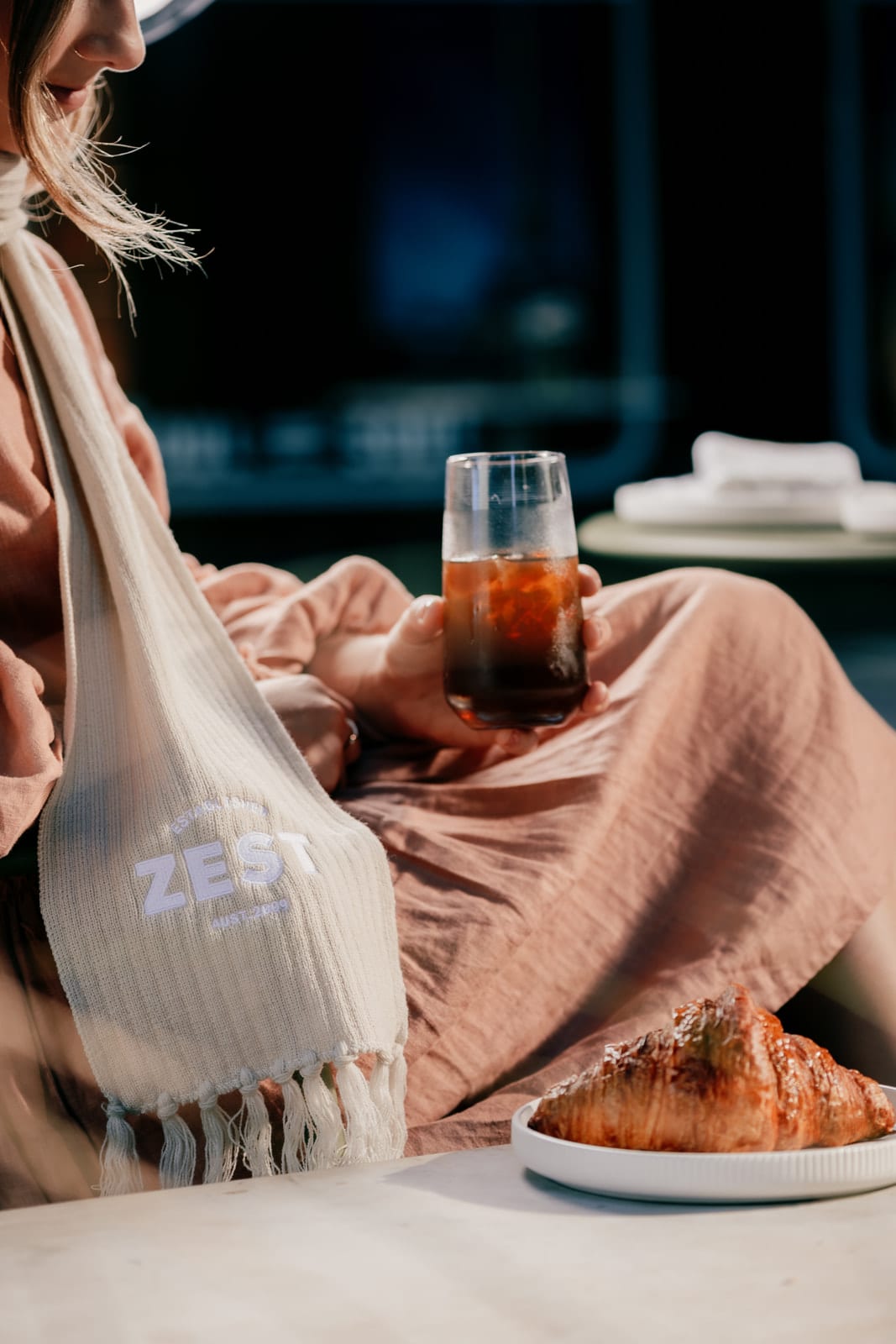 SOUL SOUL – POURING BREWS, KINDNESS AND CONCIOUSNESS INTO CARLTON
07.07.21
If there's one thing the locals have got to look forward to post COVID, it's getting back to a bumper brunch with friends – and we have just the place in mind, Soul Soul.
Founded on the need for a collaborative gathering place in Carlton, this oasis amongst the concrete desert is an eclectic destination featuring a menu of your favourites with an Asian fusion twist, bubble tea, and stellar coffee.
With RMIT University just across the road and the Blue Lotus Collage around the block, Soul Soul centered its café layout and seating positioning to accommodate group seating for the after class catch-ups or study groups. It's after class that Soul Soul's founder, Micky, got his first taste of the hospitality scene, back of the house soaking up all the behind-the-scene action as a burger flipper.
As we know, the most reliable burger flippers soon grow into manager's shoes. Micky was one of these burger flippers, whilst studying social science during his UNI years, he was managing KFC stores throughout the city. It was here he met Hong. Hong worked under Micky for 5 years and then attended the prestigious Le Cordon Bleu hospitality school. Not wanting to throw away years of café management experience and an excellent hospitality school education, Micky and Hong decided to combine their passions for helping both society and the environment and his experience in hospitality to create Soul Soul.
Planning began in late 2019, pre-COVID (those were the days!). Despite a lot of setbacks, persistence has won, and Carlton has now been blessed with a brand-new hub of coffee and food.
The venue stretches along the side of a high-rise building, and if you walk up the steps from Victoria Street, the first you'll see of the signature pine green colour is in the large outdoor umbrellas. The open and clean outdoor seating really is a peaceful escape from the city's madness, with plenty of both shaded and open seating options.
You'll find yourself catching your breath when you realise you are in fact just minutes from the CBD, as you take in the gorgeous garden that backdrops the Soul Soul seating space. The shopfront itself is a sleek contrast to the leafy green surrounding, its rectangular concrete cladding framing an enormously long front window. The train window-like graphics on the glass add layers to the transportation from the city to the Soul Soul sanctuary.
All this tranquility prepares you for the delightful experience of stepping inside. A fresh scandi interior awaits, combining exposed concrete, hanging studio strip lights, and a dark green paint finish. The atmosphere feels free and flowing, high ceilings are accentuated with layered white panels that stagger diagonally up towards the roof. The seating options include a clever mix of laid-back armchairs, spacey couple's tables, sit-up brekkie bars, and group booths.
If you're one who likes a little flair in both the café ambiance and menu, then you won't be disappointed! The Korean/Asian fusion menu is bursting with comfort food favourites brought to life with an Asian twist. I ordered their eggs Benedict, and wow what a fancy eggs benny! Along with your usual, was added slow-cooked pork, sous-vided the night before, chili infused mushrooms, and crunchy apple slaw. An amazing combination that was not expected but certainly tasted delicious! Also topping the highly recommended list is their dragon fruit acai bowl and vegan-friendly salad. And to wash it all down, a bright pink bubble tea or a long black!
In addition to an amazing atmosphere and kicker menu, Soul Soul has, well, soul!
Founder and director Micky has brought a heart of gold to this already glowing café. In an effort to provide young Victorians at risk of homelessness, a stable source of income, Soul Soul is part of Society Melbourne, a group that connects vulnerable youth with stable jobs and invaluable training. Society Melbourne has recommended, trained, and supported hundreds of locals to get back on their feet and into the workforce.
It's this kind of initiative that really gives us a kick! We feel part of something that's actually working towards making the world a better place, one coffee at a time.
Thanks to the Libertango Blend of Colombian and Brazil coffee, Soul Soul is doing just that. Joining ZEST was an important step. Being new to the industry, Micky and his team especially valued the experience among the ZEST team. However, it was his attitude to do coffee the right way that won the day. He's made sure to have the best machinery, workplace, and of course, baristas. The San Remo Racer isn't just a pretty face, this 3 group boss of a machine, is perfectly equipped for the rush hour madness, whilst never lowering the bar on quality.
We can't wait to continue working with Mickie and his team to trial, research, and implement ongoing environmental and social improvements. With the continuing return of international students and of course as the word gets out, as it will surely will, we look forward to seeing Soul Soul come to life with the community it was built for.